Noble Line Embroiled Backless Bra With Front Hook Penutupan depan bra tak terlihat dengan ujung berbentuk kupu-kupu untuk lengket manis, dan membantu mengumpulkan lemak ekstra ketiak ke payudara. Datang dengan perekat yang ramah-kulit di cangkir untuk selalu tetap di tempat, menyediakan aman sepanjang hari - juga dapat digunakan kembali berkali-kali tanpa kehilangan kelengketan. Mudah dipakai dan menyesuaikan secara bebas dengan tali tali depan yang akan menyesuaikan meningkatkan belahan dada Anda.
Spesifikasi strapless push up bra


Model NO
F023-3
Material
fabric spandex/inner medical biological adhesive
Color
nude
Style
strapless&backless,
Function
Push up & protection
Feature
light & thin, free, natural, comfortable, skin-friendly,reusable and sexy
Certification
TESTEX/ SGS
Package
100 pcs / 1CTN (64*46*35cm)
Supply Ability
50000 pcs/month

Untuk referensi tentang kain opsional:
Bras pada awalnya terbuat dari linen, katun broadcloth, dan twill tenun dan dijahit menggunakan jahitan datar-bias atau bias-pita. Mereka sekarang terbuat dari berbagai bahan, termasuk spandex, lateks, microfiber, satin, jacquard, busa, mesh dan renda yang dicampur untuk mencapai tujuan tertentu. Backless butterfly bra tanpa tali kami terutama mengadopsi Lycra, nilon , spandex, renda dan 100% silikon untuk memenuhi sebagian besar pakaian wanita.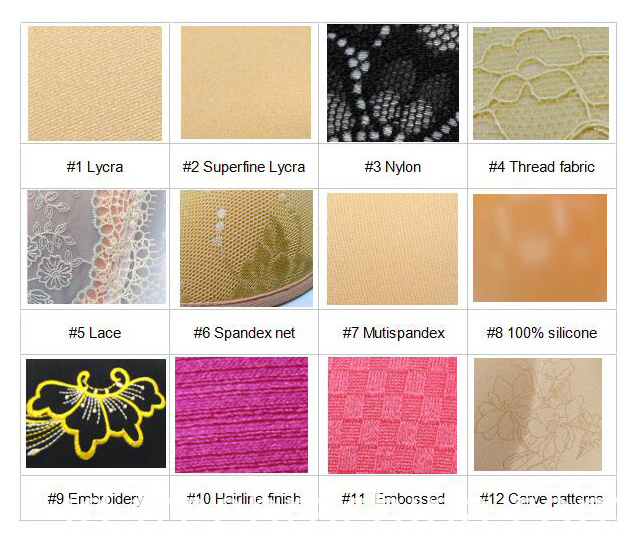 Detail paket dan opsional:

Paket yang bagus tidak hanya melindungi produk, tetapi juga meningkatkan nilai produk. Ada banyak paket untuk Anda memilih gaya yang Anda suka.

Paket disesuaikan: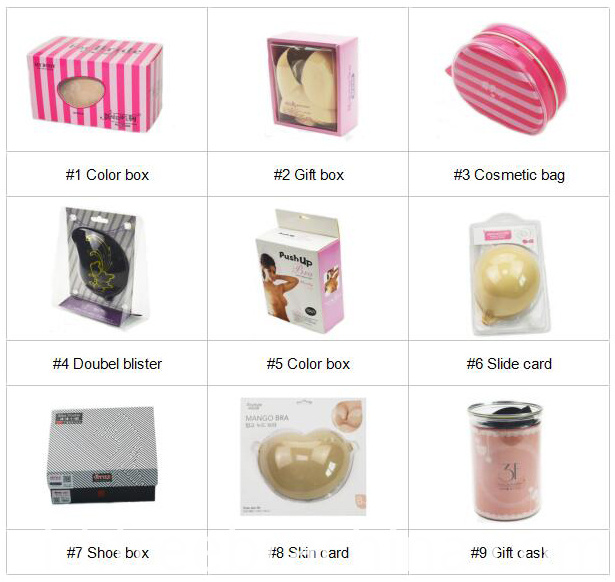 Aksesoris bra: Klip & tali & perpanjangan transparan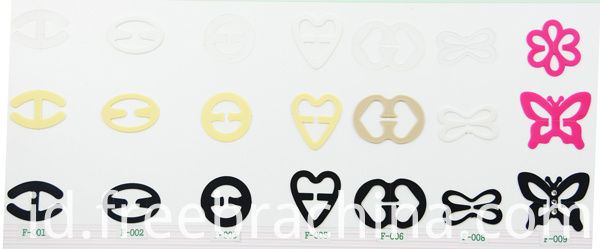 Mengapa memilih Freda?

Kami adalah produsen bra terutama pada kain tak terlihat tanpa tali bra, bra silikon, penutup puting, celana empuk dan aksesoris bra lainnya selama sekitar 10 tahun. Kami mengembangkan produk kami dengan fokus yang kuat pada kualitas bahan, bentuk, daya tahan dan kenyamanan. Kami memeriksa setiap produk yang kami produksi sebelum mengeluarkannya di pasar. Produk kami populer di sebagian besar klien, seperti H & L, Target, Watsons, Moonbasa, Vancl, Walmart, dan seterusnya.
Ketentuan pengiriman dan pembayaran:
Persyaratan Pengiriman Diterima: FOB, CIF, EXW, FAS, CIP, DDP, DDU, Pengiriman Ekspres, DAF
Mata Uang Pembayaran yang Diterima: USD, EUR, JPY, CAD, AUD, HKD, GBP, CNY, CHF
Jenis Pembayaran yang Diterima: T / T, L / C, D / PD / A, Uang Gram, Kartu Kredit, PayPal, Western Union,
Uang Tunai, Escrow
Port Terdekat: Shenzhen, Guangzhou, Shantou
Pls hubungi kami untuk mendapatkan sampel gratis di sini!
Kategori Produk : Bra tak terlihat > Penutup Depan Bra Tak Terlihat